Concept News
Transmitter Sites Serving Merseyside
---
Gaw Hill, Aughton. Dune FM 107.9 . 100 Watts
---
This is Aughton Water Works at Gaw Hill near Ormskirk which carries mostly Mobile cell Phone and utility equipment. The most recent addition is Dune FM 107.9 on 100 Watts. The link is on 1.5 gigs. Transmitting equipment supplied by SBS. Further details below.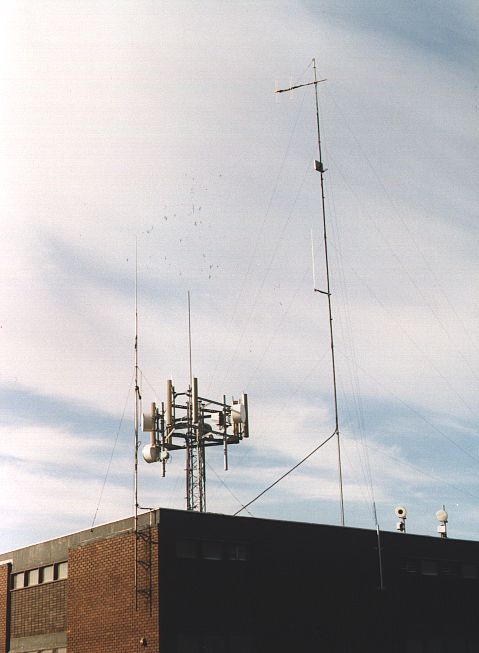 ---
A closer view of the colinear antenna for Dune FM. It is beamed along the North West Coast to cover Southport, Liverpool and North Wirral. The square 'box' on the mast is a 1.5 gigahertz link antenna panel.
Here is the studio location at southport showing the 1.5 Gig. Link Antenna which is very similar to the receive antenna on the main mast at Aughton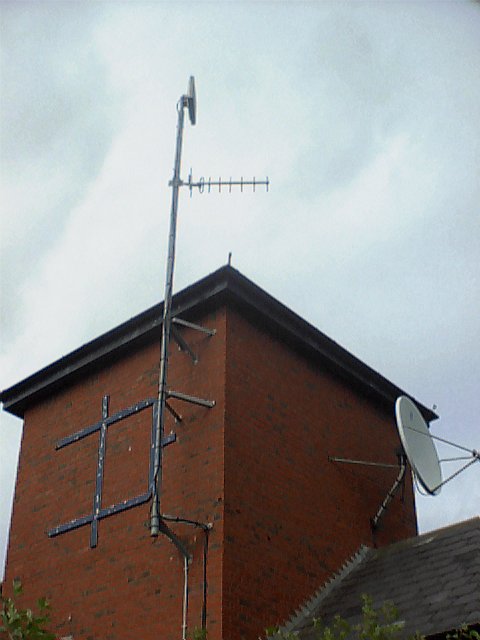 A general view of the purpose built studio building at Southport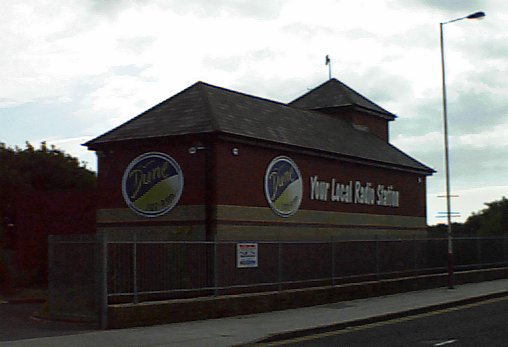 Details from SBS via Alan 'C ' from CFM :
Site name : Gaw Hill
NGR SD400076
Area: Southport
Site height (AOD)81m
Aerial height (AGL)30m
Frequency 107.9MHz
ERP100W
PolarisationVertical
On-air date1st August 1997
The Dune FM Gaw Hill transmitter is installed at a water reservoir, along sideVodafone and Cellnet masts. The transmitter covers Southport, Ormskirk and the surrounding areas.A 1.5GHz microwave link is used to feed the site from the Southport studios with an sbs radio link for backup. A Guardian performs the audio switching. The standard sbs configuration of MaXiM and MPX5 are used, with FMLP2 exciters, PA250 amplifiers and an ACU3 changeover unit. An RE532 RDS unit generates the RDS and can be updated from the studio if required. The transmitter is housed in a cabin supplied and installed by sbs. A guyed mast was erected to support the cardioid transmit antenna, 1.5GHz panel and 450 MHz colinear antenna.At the studio, a Sound Style processor was installed.
Dune FM Website is at www.dunefm.co.uk
---