Concept News
Live Internet Broadcast Tests
We are doing a number of tests for Concept Web Broadcasting at :
http://www.stationdirectory.com.
Instructions
First you will need to download and install Destiny Media Player (PC).
Then, all you need to do is go back to the destiny website and click on Browse for Stations , then Broadcaster 3 Beta Stations as in the picture below.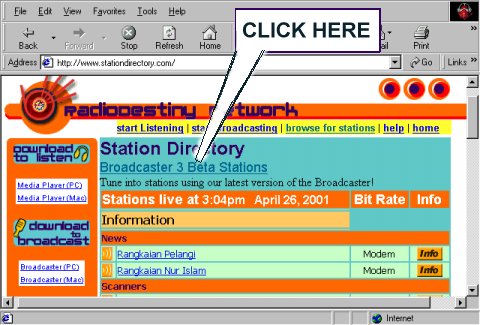 Concept News UK should be listed near the bottom of the page.
For further information on future internet broadcasts, email us conceptradio@hotmail.com